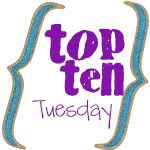 So awhile ago I did this post about
why I love living in Texas
. But I spent thirty years of my life as a Philly girl, so as much as I love Texas, there are a lot of things I love about the city of Brotherly Love.
1. History. Philadelphia is the cradle of the Revolution. The birthcity of Independence. Everywhere you turn is deep, rich history. Not just the city either, but the suburbs and rural countryside of Pennsylvania...there is history everywhere.
2. Attitude. Philadelphians are tough and gritty people. This really can be a good thing. Especially since the violent crime rate is astronomical compared to Houston. A Philly girl needs to know how to protect herself.
3. Italian food. Philly is chock-a-block full of Italians, and the food is the best benefit to that. Italian food is my favorite, especially pasta and pizza. There are mom and pop pizza and hoagie joints on every corner. You cannot get a good pizza in Houston.
4. Yuengling Beer. The oldest brewery in America, and my fave. Not yet available in Texas...come on Dick, buy another brewery and set up distribution to Houston!
5. Farms. There are a whole lot more small farms in Pennsylvania, and consquently more opportunity to buy fresh, local food and visit animals with your kiddos. I have found a few places in TX, but I have to drive an hour to get to them and they aren't always open.
6. Hoagies. This is similar to number 3, because the key to a great hoagie is the roll. The right kind of hoagie rolls does not exist in TX, because there are not so many Italians there.
7. Cheesesteaks. See number 6. Again with the roll.
8. Penn State football. When we lived in Philly we were surrounded by the Penn State community. And we still drove up to home football games. Bliss.
9. Higher education. I'm sorry, Texas, but there is a serious lack of quality universities here. Call me a snob if you like, but I enjoyed the diversity of exceptional schools in the northeast. In Philly alone there is Penn, Drexel, Temple, and the University of the Sciences among others. In the burbs and within a few hours there are infinately more.
10. The
Philly mom blogging community
. I love them. They rock. It's not that Houston doesn't have our own awesome blogging community, but it's not the same. And I can't wait to see some of my fave blogging girlfriends at a BlogHer style event this weekend. Woot!